Beaches in Granada are some of the bests in the whole of Andalusia. The Costa Tropical of Granada has large tourist beaches that offer all kinds of services, but also small quiet coves. Above all, there are beaches for all tastes and ages. The weather, the blue crystal-clear waters, the landscapes full of contrast, and the traditional cuisine make them a unique destination in Spain.
Beaches in Granada: Swimming in the crystal-clear waters of Costa Tropical
The Costa Tropical, located between the Costa del Sol and the Costa de Almeria, occupies a privileged strip that has the best conditions and attractions to enjoy an excellent vacation. Its Mediterranean location, proximity to North Africa, and the Sierra Nevada, with the highest altitudes of the Peninsula, protect this coastline from the cold north winds. A subtropical microclimate, with 320 days of sunshine a year and an average temperature of around 20 °C, makes possible the cultivation of tropical fruits in its lush meadows. Above all, Costa Tropical is just 40 minutes away from the city of Granada.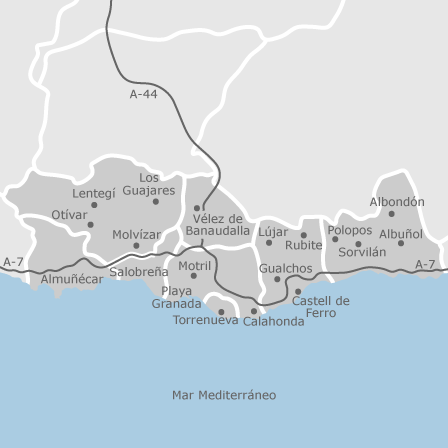 The Costa Tropical of Granada has such an ancient history that dates back to the times of the Carthaginians. There are remains of Roman walls and aqueducts, Arab castles, and churches of the XVI century.
Seventeen municipalities share the denomination of Costa Tropical de Granada. Some of them are inland, located in a surprising enclave between mountains and tropical valleys, such as Jete, Molvízar, or Ítrabo.
The four most important towns of the Costa Tropical of Granada are Motril, Salobreña, Almuñecar, and La Herradura.
Beaches in Granada: Top 6
1. Motril Beaches in Granada
The beaches of Motril have a good reputation in Andalucia and they renew their blue flag every year.
This European quality label is awarded only to those beaches that have both good environmental conditions and a high standard in their facilities and services.
In Motril, you can choose between shallow sandy beaches, very deep and clean pebble beaches, or nudist beaches.
Among its beaches, there are not so many small coves surrounded by cliffs and they tend to be much larger beaches.
2. Granada Beach
Playa Granada is one of the most famous beaches. What makes it so special is the facilities and the services that provides. It has the blue flag of the European Union, as it meets all criteria every year.
3. Poniente Beach
Playa Poniente is the closest beach to Motril, the most frequented. It is very urbanized and has many beach bars, pubs, and bars, as well as all kinds of services. There are also two campsites. On this beach, there are many cultural activities programmed by the City Council during the summer. Also, its nightlife is indeed very lively all year round.
4. Calahonda Beach
Playa Calahonda is a very popular beach for its width and the quality of its waters, among other things. It has a reputation for being one of the cleanest beaches on the Costa Tropical of Granada. Year after year it gets the award of the blue flag of the European Union.
5. Carchuna Beach

The beach of Carchuna is more than 3 and a half km long and has a width of more than 50 meters. It is composed of coarse sand and gravel. Like Calahonda, this is a beach of deep and clean waters, which can boast of having the blue flag of the European Union.
6. Torrenueva Beach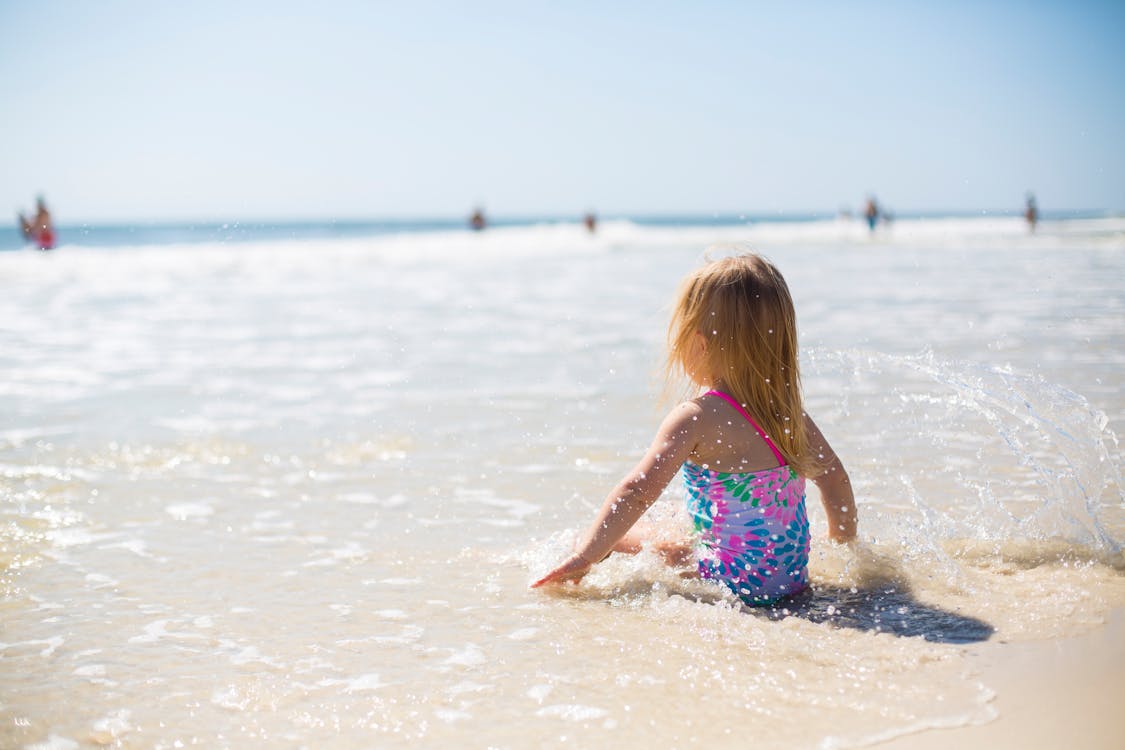 Torrenueva beach is very urbanized, many of its apartment blocks are located right in front of the beach. Unlike the previous ones, Torrenueva is a beach of shallow sand and calm waters.
It is just over 2 km long and 50 m wide. It is a very busy beach with good restaurants, bars, and beach bars, as well as many other services. It's the perfect destination for families and children of all ages.
The gastronomy of Costa Tropical
The cuisine of the Costa Tropical of Granada has ancient roots and traditions, as are the many civilizations that have landed on its shores: Phoenicians, Greeks, Romans, Arabs, etc. It is a cuisine that is mostly based on fish. Marinades based on blue fish and fried squid, anchovies, shrimp, cod, and many others.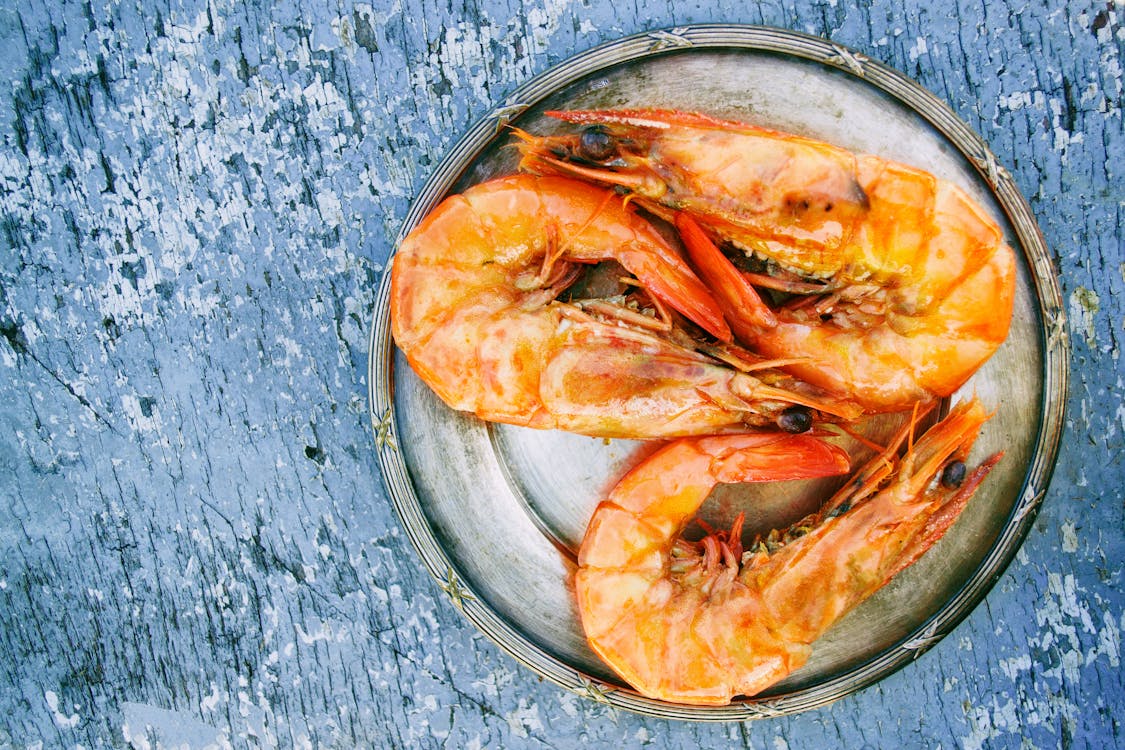 A classic of the summer night in the Costa Tropical is the famous "moragas", a refined culinary technique that allows one to enjoy the fish differently. The potato stews with dogfish, salted fish, monkfish salads, and salamadroña soup, based on sardines, pumpkin, and spices, have a lot of archaic culture and history. Rice, gazpacho, and salads. All washed down with Vino Costa, produced in the villages of the surrounding mountains.
The beach espetos are a popular art that manages to roast succulent fresh sardines inside and out, without burning, thanks to the shape of the cut cane (espeto).
Definitely, a tasting that should not be missed: the cane rum from Motril. The only rum made in Europe.
Also, the Arab-inspired pastries are worth mentioning, such as the royal cake of Motril, with almonds and sugar, the pestiños of Velez, and some fried rosquillo.
But, you should not leave without trying the famous "leche rizada", which has been made at the Perandrés ice cream parlor since 1900. Its ice cream parlors are located in Motril, Torrenueva, and Salobreña.
Costa Tropical is a majestic destination 40 minutes outside Granada. If you want to explore more beaches click here.
Also, here you can find more information about Granada, tips, and things to do.