Usually, the summer season is the most popular for trips and travel. Therefore, in the summer, almost all the famous places in Europe are literally crowded with tourists. So if you do not like a large crowd of people, then plan a vacation for a later date and go on a trip in the fall. There are many cities in Europe that are best to visit in autumn.
Autumn is really an amazing time for vocation. In the autumn months, noisy neighborhoods turn into quiet streets where you can calmly walk, get acquainted with ancient architecture, and enjoy the unique atmosphere. It is also a great time to relax with family and children. In addition, you can fully appreciate the charm of many European cities only in autumn.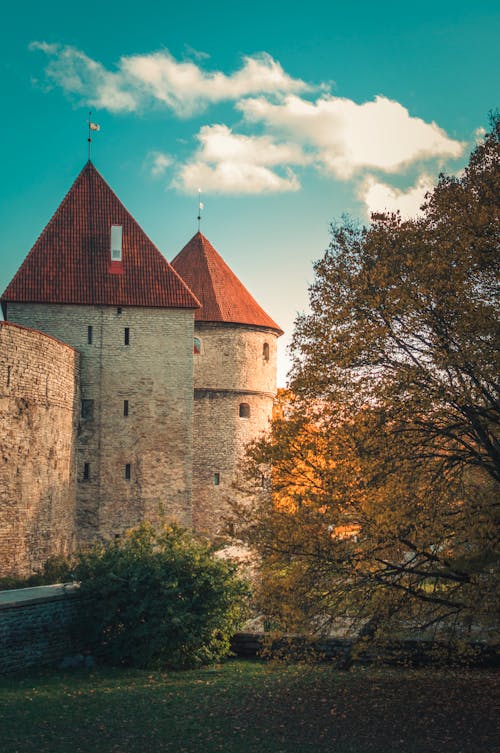 Why is it better to travel in automn?
There are several main advantages of traveling in autumn:
low cost of vouchers, as many travel companies offer low prices for tours;
a peaceful holiday due to the absence of a large number of tourists;
mild climate and comfortable water temperature for swimming in seaside towns;
the opportunity to eat fresh fruits and vegetables, as in autumn in many European countries local residents begin to harvest and prepare young wines;
the opportunity to combine sightseeing and beach holidays.
In this article, we have collected 5 amazing cities in Europe that are best to visit in autumn.
Prague, Czech Republic – the best city to visit in autumn
Prague is the capital of the Czech Republic. In autumn, you can best feel the atmosphere of this ancient city. Prague is a real encyclopedia of architecture. Romanesque churches and dungeons, Gothic temples, Baroque gardens and castles, magnificent Art Nouveau buildings, and unique Cubist buildings — all this makes Prague unique. The soul of Prague is a navigable river, over which 30 majestic bridges are thrown. On a cool autumn day, tourists can enjoy a cup of the capital's famous coffee in one of the many cozy coffee shops where creative people used to gather.
You should pay special attention to Prague's ancient gardens and parks. There are about two hundred of them in the city. It is perfect to visit in autumn, all these masterpieces of park architecture are literally drowned in the golden foliage, which makes an indelible impression.
Paris, France
Of course, it is impossible to ignore one of the most beautiful cities in the world. This city is the dream of many people from all over the world. Not so many tourists come here in autumn, so you can leisurely and calmly enjoy a walk through the charming streets of Paris.
In the autumn season, couples from all over the world often come to Paris to enjoy the aroma of fresh croissants and morning coffee. In autumn, tourists most of all like to visit parks and squares with golden leaves. Also during this period, guests have the opportunity to visit festivals and other celebrations. And those who love the fashion industry can visit the shows of famous fashion brands.
Hallstatt, Austria
This small charming Austrian town is one of those places that not many tourists know about. It is located in a picturesque area on the western shore of a small lake surrounded by the Alps. The town is famous for its beautiful small houses, narrow streets, several small old churches, and fantastic natural landscapes.
Hallstatt is a great place to relax and have a pleasant time with family and children. Here you can retire and spend time in a calm atmosphere, where nothing reminds you of the crazy rhythm of life in large megacities. Only about 1000 local residents live in this town. Others are numerous tourists who like to admire the autumn landscape of the Alpine mountains.
Budapest, Hungary
Budapest is famous for its unique architecture, one of the most beautiful Parliament buildings in the world, and more than 500 hot thermal springs. In autumn, this ancient city is especially beautiful and majestic. In addition, this is a great time to visit the Sechel bathhouse — the largest bath complex in Europe. There you can swim in the warm outdoor pools.
Autumn in Budapest is the time of carnivals and festivals. For example, from October 1 to 4, Budapest celebrates Oktoberfest with craft beer, Bavarian street food, concerts, carnival, and fireworks. From October 4 to 20, there is a grandiose art event — the CAFE festival of contemporary art.
Edinburgh, Scotland – the most atmospheric city to visit in autumn
In mid-September, low clouds gather over the islands of Great Britain and rains begin. At this time, the tourist capital is moving from London to Edinburgh, Southern Scotland. Gothic, foggy, surrounded by legends, Edinburgh is perfect for visiting in autumn.
In Edinburgh, you can stroll through the streets of the Royal Mile, visit the Royal Botanic Garden and admire the majestic Edinburgh Castle — the ancient residence of the Scottish kings. Besides, you should definitely taste the main national dish haggis and Scotch whiskey in one of the local pubs.