Are you up for some fun? Then you should try some of the best water activities in Malaga and it's province. Read about them in this article!
1. One of the most popular water activities in Malaga: Jet Ski!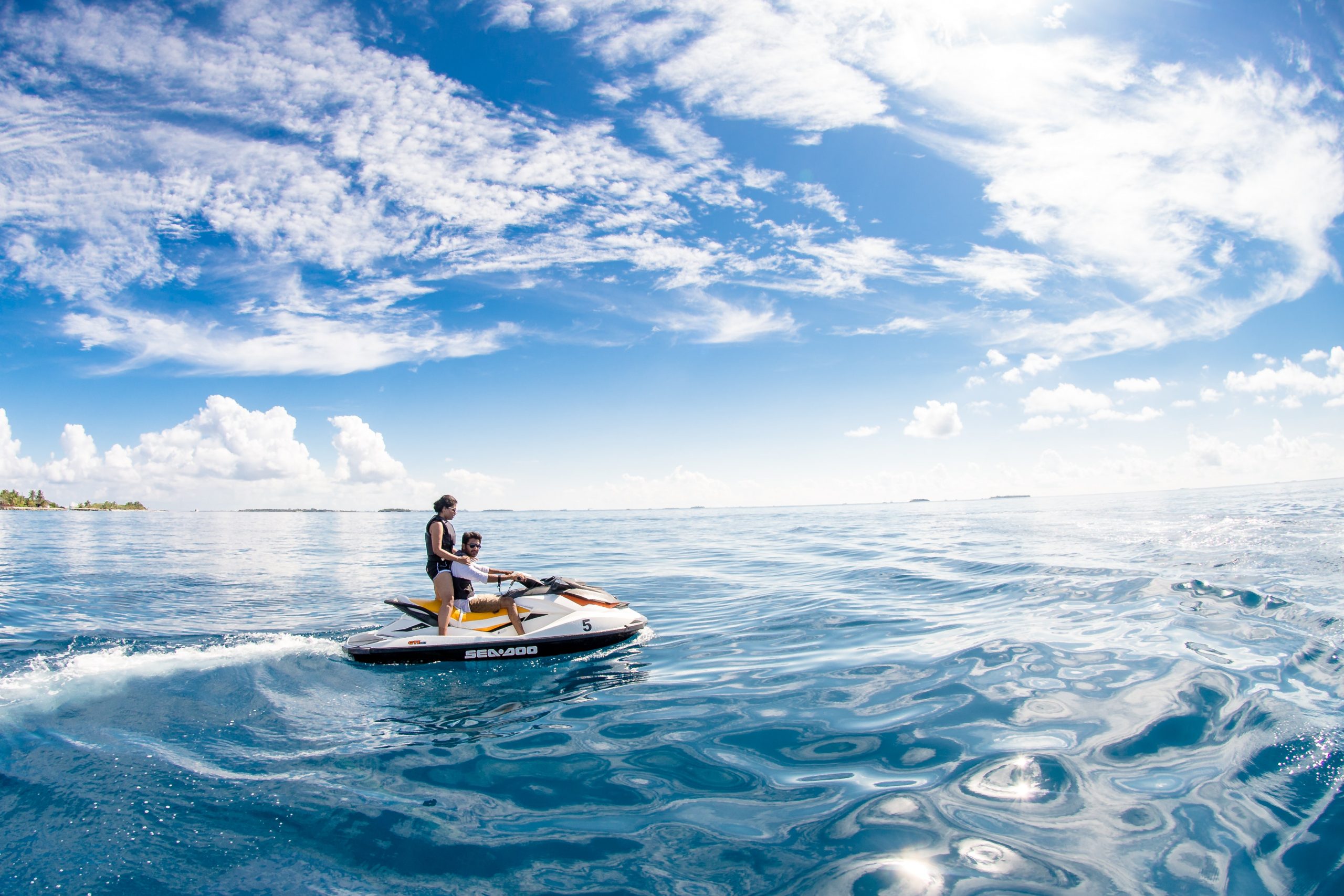 Are you ready to recharge your day with some adrenaline? Jet ski's are one of the most popular water activities in Malaga. You can ride a Jet Ski in Torremolinos, Benalmadena and in Marbella.
2. Banana boats – a cool water activity in Malaga
Banana boats are also a great water activity to do with some friends. Together you sit on a banana shaped float that is dragged by a boat. Hold on tight, because there is a big chance you might fall into the water.
3. Kayaking

Take a trip to Nerja and go kayaking. Discover new places and enjoy the view on the water. Kayaking is also a very good way of exercising.
Are you interested in visiting more places in Nerja? Check out our blog post: Take a beautiful trip to Nerja.
4. A Water Activity With Friends: Big sup and Paddle Surf in Malaga
This is a fun water activity if you are with a group of friends. Together, you will stand on a surfboard and paddle.
5. Scuba diving to discover hidden treasures
Discover the Mediterranean Sea and go scuba diving. The finest places regarding this kind of activity are Estapona, Nerja and Mijas.
For more information about Scuba Diving in the province of Malaga, click here.
6

. Kite surfing
Kite surfing is a very popular water activity in Malaga. You can rent your equipment, if you don't have your own equitpment with you. There are always instructors who can help you master those waves while kite surfing.