The sunny country of Spain is one of the most popular places among travellers from all over the world. And this is not surprising, because in Spain there is absolutely everything that a tourist could ever want on vacation.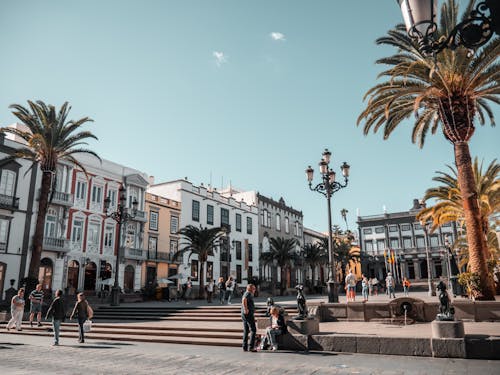 Beach lovers can spend whole days lying on one of the many pristine beaches, enjoying the sun and the gentle sea. In hot Andalusia, you can swim almost all year round. Connoisseurs of history and culture will have great pleasure walking through the romantic streets of the region and gazing at the majestic architecture that has been preserved to serve as a reminder of the rich history of the country. The numerous mountains of Spain provide an opportunity for lovers of active recreation to go hiking and bask in nature. Whilst fans of noisy parties can also have a great time in one of the many bars and nightclubs (after all, Spain is one of the capitals of nightlife).
To summarise, there's something for everyone in Spain. Absolutely every city in this beautiful country has its own unique atmosphere, cultural features, and cuisine. For this reason, it is difficult to choose only a few cities. However, if you don't have much time to travel around the whole country, check here for the 5 must-see cities in Spain.
1. One of the must-see cities in Spain: Madrid
The first on the list of the must-see cities in Spain (as you can guess) is the capital of the country, Madrid. This city has a very rich history, which began with the rule of the Arabs. This city has plenty of history and culture visible from every corner. There are many cathedrals, temples, Catholic churches, Baroque buildings, countless galleries, and exhibitions of modern art in Madrid. Usually, Madrid is a leisurely city, quiet and perfect for slow walks. The city comes alive during football games. Fans of Real and Atletico Madrid come from all over the country to enjoy the games of their favourite teams. At night, parties do not stop here as noise travels from one bar to another.
Places to see: The Royal Palace, Cibeles Palace and Cibeles Fountain, Gateway to Europe, Gran Via, Buen Retiro Park, Prado Museum, Museum of America, Santiago Bernabeu Stadium.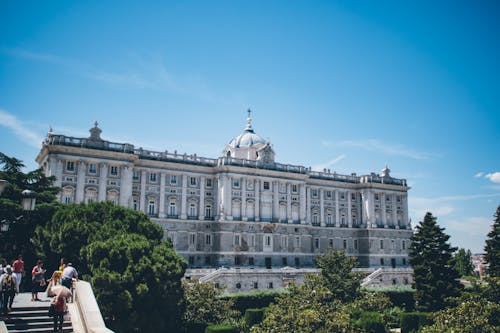 2. One of the must-see cities in Spain: Barcelona
This port city on the Mediterranean coast is the pearl of the country and one of the must-see cities in Spain amongst tourists. Barcelona is a city of creativity, inspiration, and bursting with energy. It's impossible not to be in awe of the creations of Antonio Gaudi, the legacy of the great Dali, delicious food, and wines. You don't need to have a specific route, because there is something to see in any area of Barcelona. Dozens of traditional festivals are held in Barcelona every year, so you always have something interesting to visit.
Places to see: Sagrada Familia, Gothic Quarter, Park Guell, Montjuic Mountain, Baglio House, Mila House, Rambla Avenue, Camp Nou Stadium, Virrain Palace.
3. One of the must-see cities in Spain: Sevilla
Some people consider Seville to be the most beautiful city in Spain after Madrid. And with good reasons. But if beauty is a subjective concept, then it is impossible to deny the historical significance of Seville. The city was founded on this place by the Phoenicians 5 thousand years ago.
Two things that we cannot imagine Spain without were born in Seville. First, flamenco— a passionate folk dance which was born from the small streets of the Triana district. Secondly, it is Tapas — light snacks (which are sometimes not very light). To escape the heat in a Sevillian way, you need Tinto de Verano (a cocktail based from wine with lemon and soda).
Places to see: Giralda Tower, Alcazar Palace, Golden Tower, Cathedral, Metropol Parasol, Plaza de España, Almillo, City Hall.
4. Malaga
Malaga is a large port city located in the center of the southern coast of Spain – the Costa del Sol. It is one of the oldest cities in Europe. Thanks to its rich history and variety of architectural styles, Malaga has become unique in its kind. Charming streets of the old districts of Malaga with beautiful palm trees are adjacent here with modern buildings and large shopping centers.
First of all, Malaga is a resort city. It is famous for its comfortable beaches, luxury hotels on the coast, and many restaurants with amazing food. Whatever your reason for traveling to Malaga, you can be sure that you will be met with a smile and great hospitality.
Places to see: Cathedral, Alcazaba and Gibralfaro fortresses, Roman Theater, Constitution Square, Marquez de Larios Street, Cervantes Theater, Pablo Picasso Museum, Luis Alonso Gardens, Pompidou Center, Malaga Botanical Quarter.
5. Valencia
You need to go to Valencia at least to find out why the Moors called it a paradise on earth. In Valencia, tourists are attracted by the best beaches in Spain and the gentle sea. The rich nature of Valencia gives people magnificent orange groves, soft white sand both on the city beaches and outside the city. The sea near Valencia is perfect for diving — there you will find the wildlife of the volcanic islands of Columbretas. Another gift to the world from Valencia is paella. Be sure to try this local dish in its historical homeland.
Places to see: Albufera Park, Lonja de la Seda Silk Exchange, Cathedral, City Park, Serranos Gate, City Hall Square, Cathedral, Plaza de Toros, Biopark.