Maybe you are an adventurous person who always likes to go against the tide. Or maybe you're more into expressing your vision of the world through your appearance, your tattoos and piercings. It's even possible that you just want to wear a piercing or have a tattoo because you've always liked them and feel it's time to do so. There are a thousand reasons why to get them, but there are only some places that are considered to be the best. In this article, you will discover the best tattoo and piercing places in Granada.
If you are from the south of Spain or you often go down to Andalusia, this list is for you. That is because today we are going to talk about one of the most monumental cities with the best atmosphere. Granada is one of the most beautiful cities in the Andalusian region. Except for the beautiful views and great atmosphere you can also find some cool tattoo and piercing places there. Why not get one of the two while you're enjoying your time there? Come and discover the best piercing places in Granada and be amazed by the professionalism of its experts.
1. Best Tattoo and piercing places in Granada: El Candil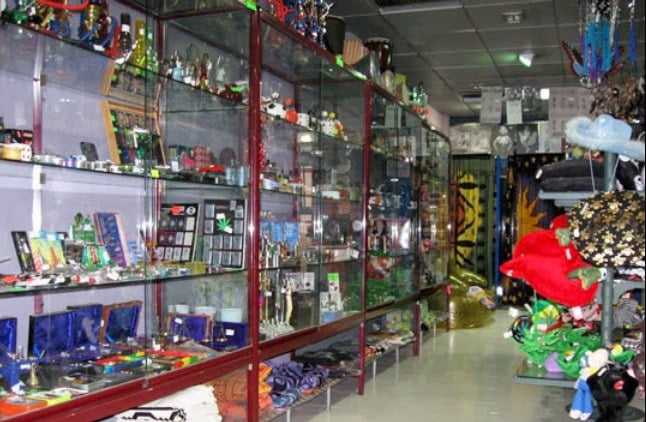 It is well known among locals that the El Candil a tattoo studio in Granada is magnificent. Their designs are one of a kind and the artists are always ready to help you discover the best tattoo for you. You can ask them for advice while browsing the various designs. The other half of the business is as exciting and you cannot omit it when you mention El Candil. Of course we're talking about bodypiercing. Here you will find practically all the varieties of this modality. From simple earrings in ears, nose, eyebrows and lips, to dilatations and septums you'll find whatever you need.
One thing that should be very clear about them, if you decide to trust them for your next piercing is that the El Candil team works in strict compliance with current health and hygiene regulations. They use only disinfected, sterilised and sealed material. They also collect information from the client regarding possible allergies or other medical conditions.
Where to find it?
You will find this tatto studio in C. Paz, 12, in Granada.
2. Best Tattoo and piercing places in Granada: Neptuno Tattoo Piercing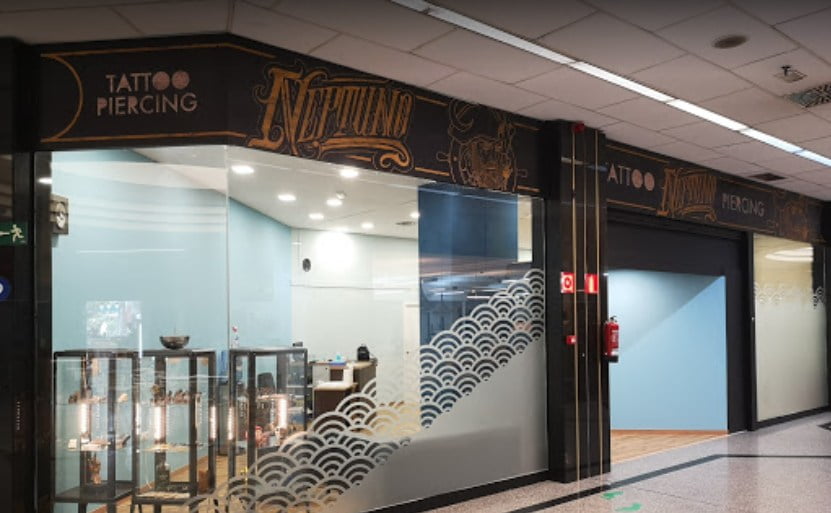 We now move on to a professional salon that has been a favorite for over ten years now. Neptuno Tattoo Piercing, located in the Neptuno Shopping Centre, is always a good option; whether you think your skin is too dull, or if you think your ears could still use a couple more rings.
Their team of experts is in constant training, learning the latest techniques in the sector and importing the best and safest materials. You can request information on prices and procedures via email or SMS. Undoubtedly, another of the best piercing places in Granada.
Where can I find it?
You can find Neptuno Tattoo Piercing in the Neptuno Shopping Centre in C.C Neptuno, Arabial, 45, local 9.
3. Elitattoo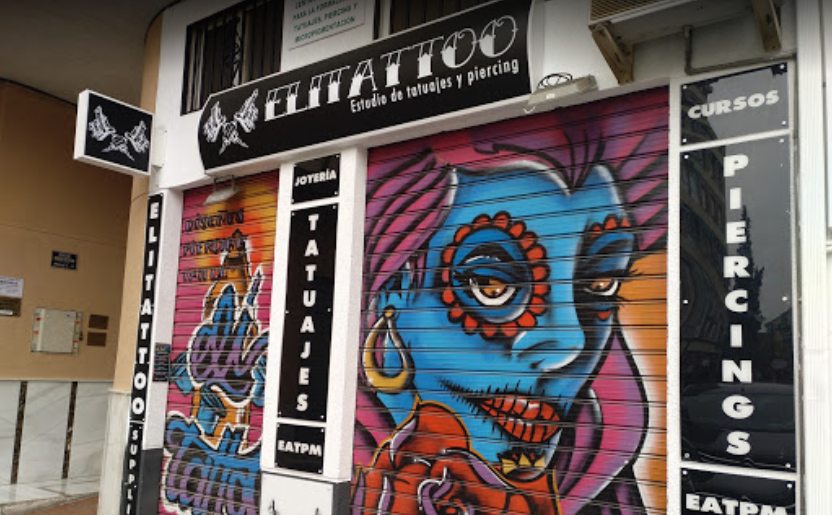 Here we are going to change the subject a little without going off-topic. Because what follows is not just a piercing and tattoo studio. Elitatto is above all a school for future professionals in the sector. That's right; Elitattoo is a training centre specialising in the design and creation of all types of tattoos and piercings. After the training, you can obtain official qualifications from them that are certified by the Junta de Andalucía.
This salon is located in the town of Maracena, at number 1, Plaza de Tartesos in the province of Granada. It is also worth mentioning there you can buy materials and supplies for tattoos and piercings as you may be an artist yourself.
4. Slash Tattoo Family
Hopefully you have enjoyed what we have seen of Maracena so far because we are going to stay here for a little longer. At least long enough for you to get to know another studio that is definitely worth mentioning in this list. One of the best tattoo and piercing places in Granada, where you can get your dreams come true in the form of a well-made tattoo.
Who are we talking about now? Well, Slash Tattoo Family: is a salon with more than 20 years of experience and is highly recommended by its clients. Their clients have formed something like a legion of die-hard fans over the years. Many of them praise, above all, the quality of the materials they work with, that are approved by the current regulations.
5. Best Tattoo and piercing places in Granada: Roots Tattoo
Roots Tattoo is another studio that is on its way to becoming a classic, and we are delighted to revisit it in this article. As you know, and if we haven't reminded you, they have been dedicated body and soul to this profession since 1996. So they definitely know something about it, in case you are worried about falling into the hands of amateurs.
In this establishment, they only use approved, single-use materials. On their website, you can visit a complete gallery of their work, which includes more conventional piercings (earlobes, nose, eyebrows) and other less orthodox ones (tongue, nipples, hands). They also sell healing products adapted to the needs of each body area.
6. Zero Tattoo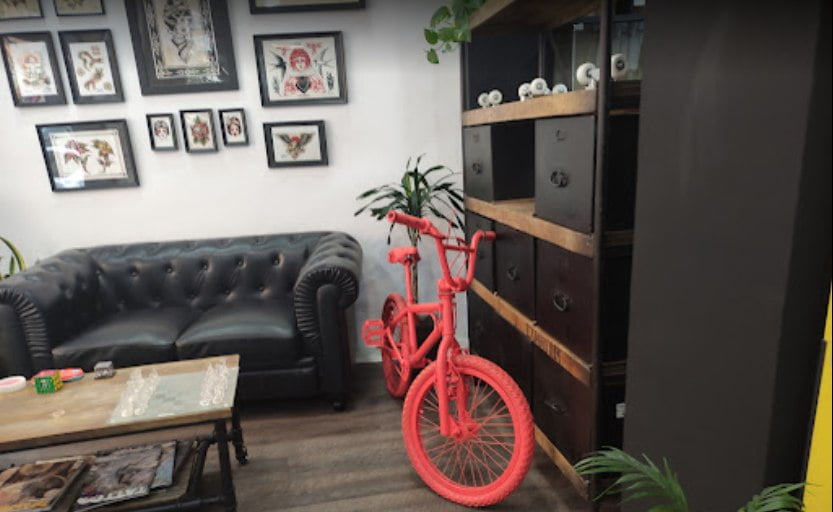 And we conclude our list of the best tattoo and piercing places in Granada by taking a moment to visit Zero Tattoo, located at Calle Emperatriz Eugenia, number 24. First-class treatment and precision work are difficult to match for such a competitive price. And we're not just saying that, but it's an opinion shared by dozens of clients since the studio opened.
At Zero Tattoo, in addition, of course, to tattoos à la carte, they also dare to do all types of piercings. If you've been thinking about getting a shiny Indian-style tattoo on your navel or nose, here they will not only do it painlessly, but they will also advise you throughout the whole process.
7. Hall of Ink
Another professional tattoo studio in Granada that we couldn't leave out of this list is Hall of Ink. Located in the centre of the capital of Granada, it's easy to find while walking around in the centre. The team consists of different professionals, covering a wide range of styles. Be sure that you will find what you're looking for in terms of both piercings and tattoos. It is definitely worth a visit and a lot of clients recommend it while they choose to return every time.
Don't forget to check out the links below for more info!
Hall of Ink